Neil and Emma.
Little Bradley wouldn't stop dancing at the start of the night, even when we were trying to line him up for a portrait with Emma and Ryan. He was a bit more co-operative when Dad picked him up.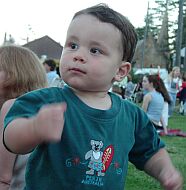 Ryan keeping Granddad busy.
Portraits of the couples: Megan and Darren, Angela and Chris, Paula and Adam, and Mark and Narelle. All of these were taken by Emma.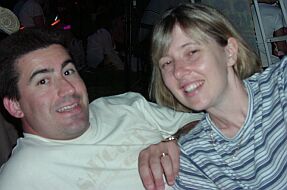 Fun with the glow sticks. Emma and Ryan took the photo of Narelle.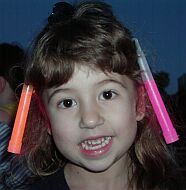 A night out in Kiama just isn't complete without a facefull of rainbow ice-cream.
A big thanks to Emma, who was a fantastic photographer's assistant throughout the night.
Email me if you'd like soft copies or prints of any these photos. Weirdos needn't bother asking?— I'll only send them to people I know!