On Friday the 1st of November, Megan and Grace picked me up from work in the afternoon and we drove up to Forster for a long-awaited holiday. Megan's aunt and uncle, Marion and Brian, own a holiday unit just a stone's throw from the beach, right near the main street of Forster. They very generously offered us the use of it for the week.
We arrived quite late on the Friday night, so we spent most of Saturday relaxing and scoping out the area. A stroll along the waterfront to the tourist information center netted us a stack of brochures on places to go and things to do. We had lunch at Harry's Cafe de Wheels (a great pie van), bought some fresh mangoes on the way home, and then flaked out.
On Sunday, we drove up to Blackhead for the local markets. We bought a Christmas dress for Grace and a couple bags of fresh fruit and vegies.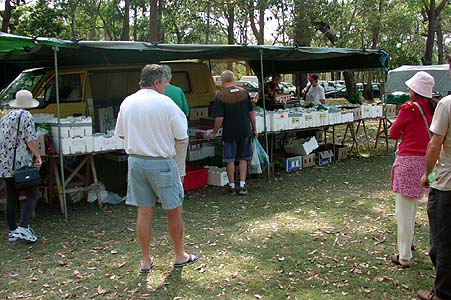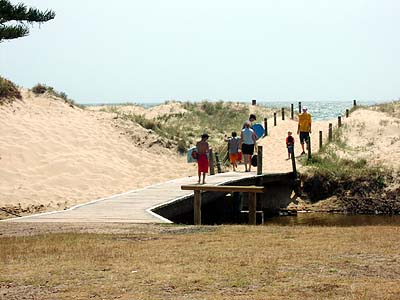 Monday was Craft Day – we visited Australia's only Amish shop at Nabiac, and checked out Forster's local craft center. Once again, we relaxed in front of the TV in the afternoon.
Tuesday was a beautiful day, so we took Grace down to the beach for her first ever swim.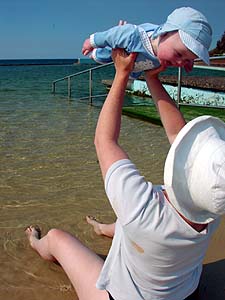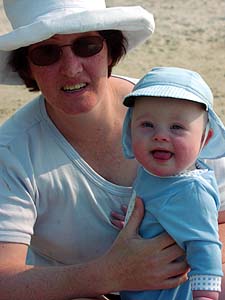 On Wednesday, I tried to get some sunset photos down at the river before we went for a delicious dinner at Divino's Italian restaurant.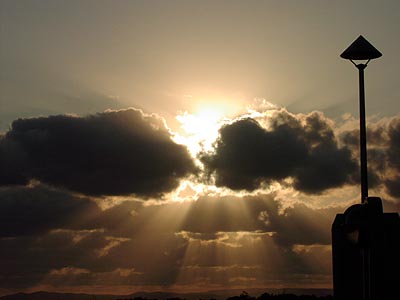 On Thursday, we drove around the Myall Lakes area a bit and checked out some of the local beaches. They were stunning.
Later that evening, I headed down to the river again to try to get some more sunset photos. This time I used a warming filter, and drove around to the oyster leases looking for some interesting subjects.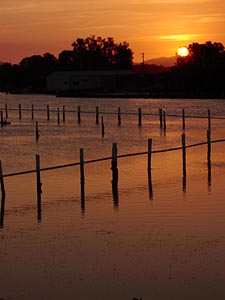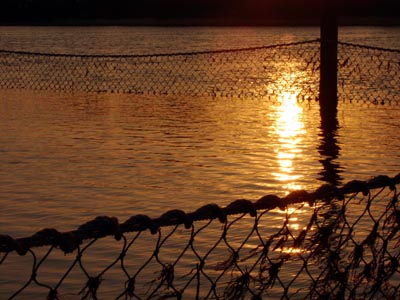 Megan's morning sickness was starting to get worse by this stage, so we decided to come home a day early on Friday.